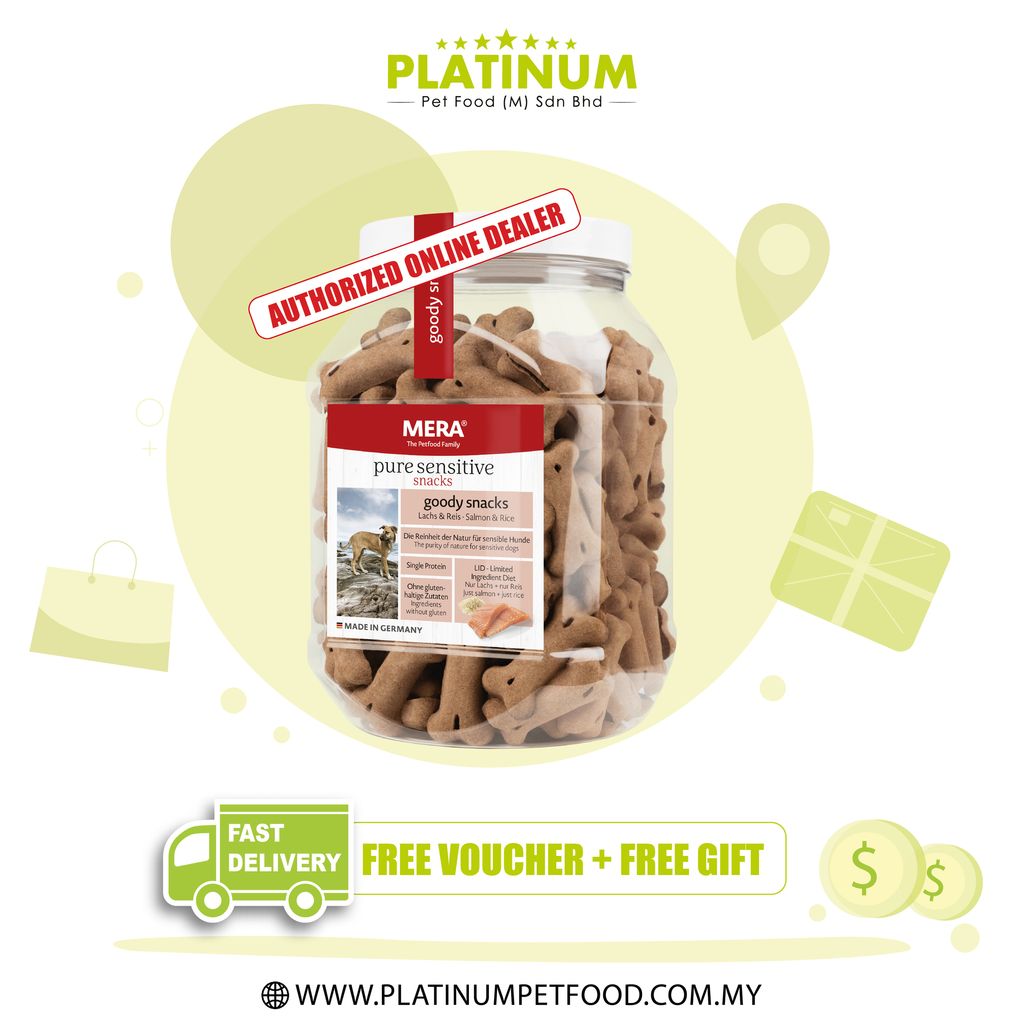 Mera Goody Snack - Salmon & Rice 600gm
Treat for sensitive dogs who suffer from allergies or food intolerances.
Special features:
For their daily reward

A source of animal protein & a source of carbohydrate

Recipe without ingredients containing gluten

LID - Limited Ingredient Diet
Analytical constituents:
Protein 18%, fat content 6.5%, raw fibre 2%, crude ash 6%.
Composition:
Rice (72.5%), salmon protein (18%, dried), poultry fat, sodium chloride, lignocellulose, chicory inulin (0.1%).
Feeding recommendation for pure sensitive goody snack:
As a snack to complement basic feed.
Reduction of basic feed amount as needed.
Not suitable as the only feed.
Size piece / day
Small dogs: 2-4 pieces
Middle dogs: 5-7 pieces
Big dogs: 8-9 pieces
**The recommended details are only approximate values per day and must be adapted to suit outside influences and the dog ́s dispositions.**
Powered by Froala Editor
Storage
Please store all the products in cool and dry place so that the quality of our products is guaranteed over the entire shelf-life period.