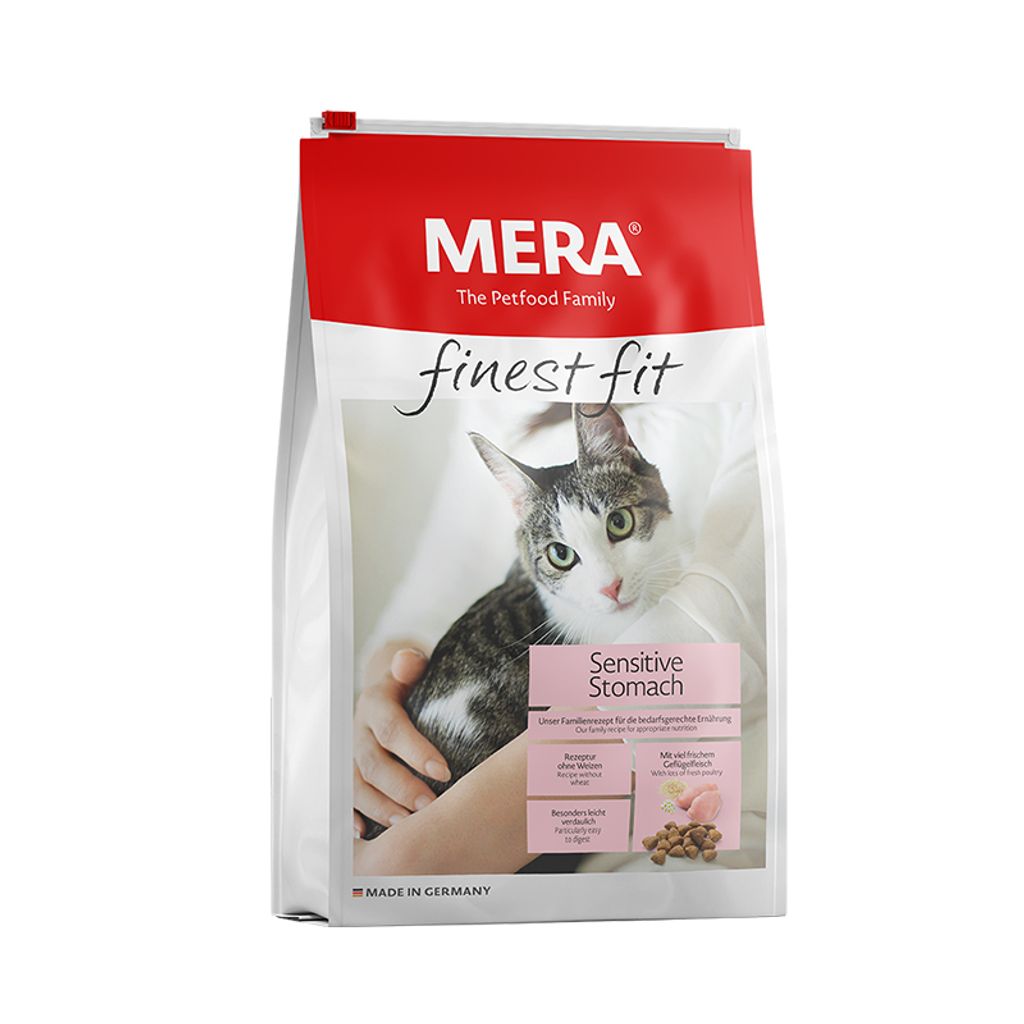 Mera Finest Fit – Sensitive Stomach (4kg/10kg)
A complete feed for sensitive cats.
With lots of fresh poultry
Particularly easy to digest
Recipe without wheat
Inulin for developing a stable intestinal flora
With mannan oligosaccharides and beta-glucans
Optimal all-round care
That is why our recipe deliberately avoids using:
Wheat, exotic meat sources, colourings, flavours and preservatives, genetically modified ingredients, sugar, soy, vitamin K3.
Storage
Please store all the products in cool and dry place so that the quality of our products is guaranteed over the entire shelf-life period.